KAT'S MAKEOVER
This August Kat is beginning a new chapter in life - her first year of high school.

Part of preparing for this important transition - when a girl develops intellectually, physically, emotionally, socially and spiritually into a young woman - is defining one's personal style, taste, and preferences in clothing, friends, music, room décor, etc. Choosing a personal style helps communicate to the world who you are and what you're all about.
So, without further adieu:
Here's Kat's makeover journey that culminated in defining her style. Take a look at her hair, makeup and clothing choices that shout, Wow, KAT!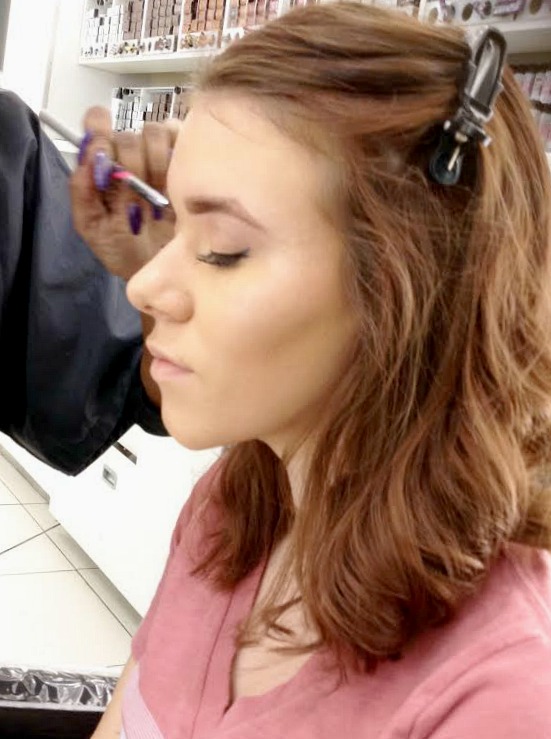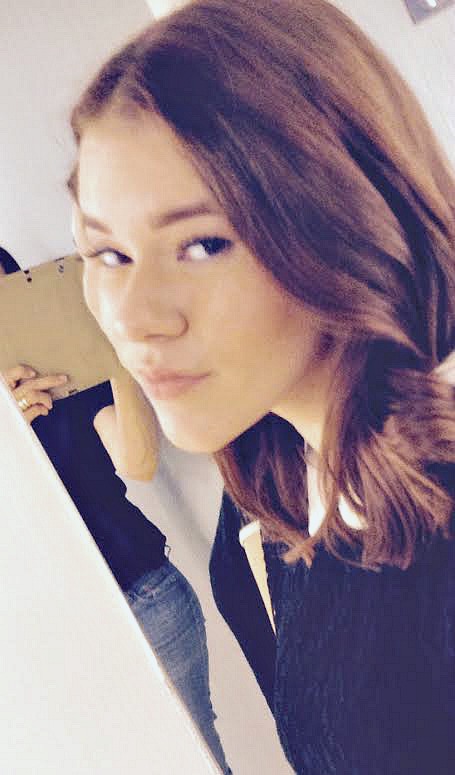 Picture 1 and 2
Kat "before" the day started.
Picture 3 and 4
First step: The Face - skin care, eyebrows. Huge Lesson: do not over tweeze. Map out the brow using angles based on the shape of one's eye (the brow kit: Brow Zings by Benefit, shade 5).
Picture 5 and 6
Second step: The Haircut - decided on an updated cut that's easy to keep - light layering and a great length.
Picture 7 and 8
Next Step: Makeup Application - best choices for Kat's makeup were using a light foundation with oil control (It Cosmetics CC+).
Bronzer for accentuating bone structure - cheekbones! (NYX Bronzer, shade: medium). Blush Illuminator by NYX (shade: enigmatic). Easy eyeliner and all natural eyeshadow tones. Natural look is super important!
Picture 9 through 14
Next Hairstyling: Curls added for an extra special look - achieved by using a curling iron or twirling the hair in your fingers until dry! Easy, peasy!
Picture 15 through 23
Wardrobe Styling: Next was taking Kat on a shopping trip to update Kat's wardrobe with a defined style - first and only stop was Marshalls where we shopped in the junior department (mostly). Kat achieved a polished, classic look with sporty and feminine pops.... depending on the occasion!
Most expensive item was Kate Spade "Saturday" line: grey and orange sweater - $49.99. All other items were $19.99 or less!
Picture 24 through 33
"After" Beauty Shots: Kat's look is on point and was easily achieved! The reason Kat's makeover was a big success was because she had ideas of what she loved and a firm idea of who she was - a remarkable, kind and uncomplicated young woman! You go, GIRL! Wishing you all the best in high school!